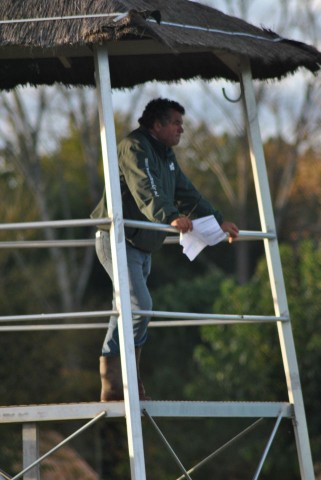 The equipment of the racecourse from Royan-La Palmyre grows and develops constantly. It has two canter tracks, several jump tracks and a schooling ring.
With the help of the trackworkers Guillaume Macaire changes the place of the steeple jumps from time to time. This is pretty exceptional!… This way he can adapt the order to the needs of a horse or a racetrack which is in the program.
Short lines with turns help for example a nervous horse to settle while another one - and the jockeys as well, needs to stay attentively for the different kind of jumps.
Guillaume Macaire gives his orders for the central "tower". This higher position allows him to observe the skills of every horse.
A new canter track is in construction where the racing chase used to be.