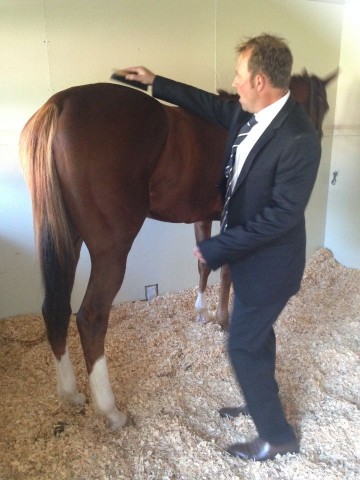 The travelling lads care for the horses well-being on travels. During the trip and at the races they are their trusted. They are responsible for the preparation of the vehicle, the silks, the food and the good running of the travel. To be fresh for the racing day, they often travel a day before and stay over night.
Once arrived at the track they care for the horse and prepare the mash for the evening with the goal to keep the precious comfort and habits.
At the raceday, they are responsible for the preparation and presentation. A very important task as Guillaume Macaire is very attached to the appearance of his runners. They are washed and plated. All of them wear the typical Macaire-stamp, white sheepskin, breast-plate and boots, independent if the race is in a parisien racetrack or in province.
After the race the athletes are cared and looked after by the travelling lad.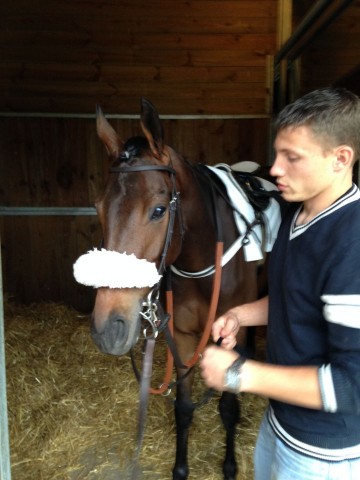 In Guillaume Macaires yard work three people just for transports. The travels to foreign countries and above all to Auteuil are in the hands of Philippe de Smet. He's been part of the team since 2003 part of the team and is the travelling head lad.
Laurent Cusseau and Sébastien Bitterlin are his teammates. Every one of them is as comfortable by driving on of the big lorries and the trailers.